LANGUAGE SETTINGS: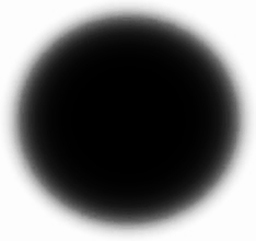 SPACE and/or MATERIAL
SPACE
Is the pictorial space shallow or deep?
How does the artwork create the illusion of depth (i.e. layering of foreground, middle-ground, background; overlapping of objects; use of shadows to anchor objects; positioning of items in relationship to the horizon line; linear perspective ; tonal modeling; relationships with adjacent objects and those in close proximity – including the human form – to create a sense of scale; spatial distortions or optical illusions; manipulating scale of objects to create 'surrealist' spaces where true scale is unknown)?
Has an unusual viewpoint been used (i.e. worm's view; aerial view, looking out a window or through a doorway; a scene reflected in a mirror or shiny surface; looking through leaves; multiple viewpoints combined)? What is the effect of this viewpoint (i.e. allows certain parts of the scene to be dominant and overpowering or squashed, condensed and foreshortened; or suggests a narrative between two separate spaces; provides more information about a space than would normally be seen)?
Is the emphasis upon mass or void? How densely arranged are components within the artwork or picture plane? What is the relationship between object and surrounding space (i.e. compact / crowded / busy / densely populated, with little surrounding space; spacious; careful interplay between positive and negative space; objects clustered to create areas of visual interest)? What is the effect of this (i.e. creates a sense of emptiness or isolation; business / visual clutter creates a feeling of chaos or claustrophobia)?
How does the artwork engage with real space – in and around the artwork (i.e. self-contained; closed off; eye contact with viewer; reaching outwards)? Is the viewer expected to move through the artwork? What is the relationship between interior and exterior space? What connections or contrasts occur between inside and out? Is it comprised of a series of separate or linked spaces?
Would it be appropriate to use space in a similar way within your own artwork?
MATERIAL
What materials and mediums has the artwork been constructed from? Have materials been concealed or presented deceptively (i.e. is there an authenticity / honesty of materials; are materials celebrated; is the structure visible or exposed)? Why were these mediums selected (weight; color; texture; size; strength; flexibility; pliability; fragility; ease of use; cost; cultural significance; durability; availability; accessibility)? Would other mediums have been appropriate?
Which skills, techniques, methods and processes were used (i.e. traditional; conventional; industrial; contemporary; innovative)? It is important to note that the examiners do not want the regurgitation of long, technical processes, but rather to see personal observations about how processes effect and influence the artwork in question. Would replicating part of the artwork help you gain a better understanding of the processes used?
Has the artwork been built in layers or stages? For example:

Painting: gesso ground > textured mediums > underdrawing > blocking in colors > defining form > final details;
Architecture: brief > concepts > development > working drawings > foundations > structure > cladding > finishes;
Graphic design: brief > concepts > development > Photoshop > proofing > printing.

How does the use of media help the artist to communicate ideas?
Are these methods useful for your own project?
Finally, remember that these questions are a guide only and are intended to make you start to think critically about the art you are studying and creating.
Found nothing@all.hereforthemoment.com